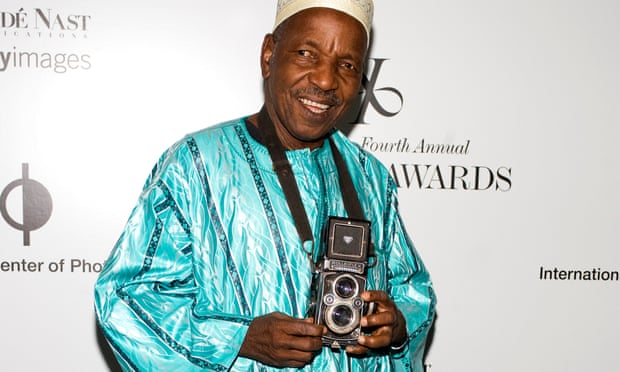 As one reflected on the life and works of the great Malian photographer, Malick Sidibé, who joined the ancestors on the 14th of April 2016, the need to find a soundtrack(s) for such reflection became paramount.
Malian blues became the natural choice, a factor necessitated by the fact that the great man came from Mali, and therefore, must have in some way been influenced by the intense passion, rhythm and depth of this genre.
Ali Farka Touré's "Ai Du" immediately became the choice soundtrack for it methodically aided the pace, digestion and rationalisation of the incredible photographs of the legendary Sidibé. The simplicity of his photography is very clear but it also carries with it a peculiar weight that demands absolute concentration and measured understanding. The genius of Malick Sidibé lies within this paradox.
Sidibé, like his Nigerian contemporary, Solomon Osagie Alonge, was not moved by fame, fortune or any of the "isms", all he wanted was to just capture the mood of his time. Through the transition from colonialism to independence, the betrayal of the promises of freedom, and years of mutilating economic policies, Sidibe's camera remained true to showing the steel resilience, joy and hope of his people. His images neither imposed nor attempt to force a way of thinking on beholders, all it did was to open our minds to a more robust and holistic way of perception.
Ali Farka Touré's "Ai Du" allowed my mind to wonder and wander through these images. It transported one into the heart of spirit behind the finger that clicked away without any manipulative, ulterior motive.
One even wondered if Sidibé was at any point of his illustrious career inspired by the melodious tunes of Ali Farka Touré, and if at all they met and exchanged ideas on the spirit behind their works. The mind wondered and wandered through Sidibe's photography studio in Bamako, and imagined the serenading music of Keita, Touré, Diabaté, Sangare et al, playing in the background while he allowed his mind to reflect on the picture perfect postures for his clients, and thereafter deciding on the images to process.
Good night, Malick Sidibé. Your pictures told many stories, fired up our imaginations, inspired us to look back in order to understand how to navigate the way forward.
Monsieur Sidibé, when you get to the other side, assemble the independence elites (Kwame Nkrumah, Julius Nyerere, Sekou Toure, Nnamdi Azikiwe, Seretse Khama, Nelson Mandela), and take one final photograph.